Hello! Welcome to another week. It is hibernation weather here in Edmonton, a typical miserable January. Thankfully I had a brand new box of Stampin' Up! products to play with this past weekend.
It was the first time I had touched a stamp since before Christmas and it has been well over a month since I designed something. I was a bit overwhelmed! I had so many new things that I did not know where to start (plus my studio was still a mess from Christmas wrapping and projects). I spent a day cleaning and organizing (and maybe procrastinating). When I finally got to create a card for today's
Global Design Project challenge GDP069
, it took for ever! I could not get it to come together and I will tell you that it took me a full afternoon to create this!
The
GDP challenge
this week is a color challenge with a twist. We have challenged you to use
Delightful Dijon
and
Silver
but to throw in a third color of your choice. I added
Smoky Slate
... which is kind of cheating because it is very similar to Silver. I stamped the image with
Basic Black
and used
Very Vanilla Cardstock
front base.
I feel like this card has everything but the kitchen sink on it. You should feel how much it weighs!
Have you ever thought about playing along with the
GDP
? Did you know that it is open to anyone ... my customers, followers, fellow demonstrators - everyone! Here is what you need to do:
* Stamp. Create with Delightful Dijon, Silver and one color of your choice
* Click. Take a photograph of your card
* Share. Post your image on Facebook, Instagram, Split Coast Stampers, a Blog, etc.
* Link.
Click over the the GDP
. Scroll to the bottom of the post and click
"add your link"
. Upload your image and the link to where you shared your project
Whether you play or not, you can
follow the GDP
all week long. On Monday, January 9th, the design team will share projects to inspire you. Keep checking in all week long to see what stampers from the world are creating.
Thank-you for visiting! Have a creative day!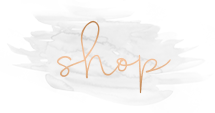 project supply list
craftycarrotcollective.blogspot.com
Shop with Stampin' Dolce and earn Free Rewards!