I was shopping at
Joe Fresh
this week fell in love with the spring colors! The entire women's department was Lilac, Plum, Grey and Black. Joe Fresh often does a trending color combo for a seasonal line. It is so satisfying to my senses to see a store neat, organized and color coordinated! Plus - it is fun to coordinate office wear, active wear, lounge wear and outerwear (My OCD dream). I purchased a couple of new shirts and new Plum floral sports bras - perfect for my stay at home mom uniform.
I do not craft often with purple, but I was so inspired by my shopping trip, I busted out my Perfect Plum ink!
I am not planning on putting away my purple inks just yet. Next I am going to add Smoky Slate and Basic Grey to my color combo. Are you a purple fan? What color is your least used color? Comment below, I would love to hear from you. Maybe it will inspire me to try something new!
Have a creative day,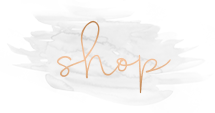 Project Supply List
LEARN MORE ABOUT THIS PROGRAM HERE!