This week,
the Global Design Project challenge
is amusment park. When I see a hot air balloon, it takes me to downtown Disney in Florida. Have you been? I was there a couple of years ago for a Stampin' Up! conference. At the time, they were renovating Downtown Disney and giving it a new look. If you have been recently, comment below and let me know ... are the renovations complete? Is the balloon still there?
I cut the detailed hot air balloon with the Up & Away Thinlits Dies from Stampin' Up!. The set comes with 6 intricate pieces that you can layer behind the balloon to add color (see the image below). I was going for a clean, less busy look ... and well, let's be honest, a quicker solution. (The balloon elements can be fussy and I am not always patient with fussy stamping).
I traced the hot air balloon Thinlit on a piece of
Whisper White Cardstock
with a pencil. Then, I fussy cut it out with
Paper Snips
, cutting to the inside of the balloon pencil line. You can see that it was a smidge wider than the
Very Vanilla
detailed hot air balloon shape, but that did not bother me.
Click over to the Global Design Project to see amazing projects from the design team and followers all over the globe. As always, you are invited to play along, it is easy!
1. create
2. take a photograph
3. share on social media using
#GDP079
& mention the
Global Design Project
challenge
4. copy your post link and
upload it to the GDP site
at the bottom of the post (there are easy prompts and instructions over at the GDP).
Thank-you for visiting! Have a creative day!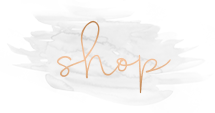 project supply list
Dolce customer rewards