Welcome to the Fancy Friday June blog hop! Today we are sharing our top 5 new Stampin' Up! products from the newly released 2017-2018 Annual Catalogue.
Drum-roll please .....
MINI STAMPIN' DIMENSIONALS
144108 | $5.25 CAD
It really was hard for me to choose just 5 but #1 on my list is the Mini Stampin' Dimensionals. I love them because they are so handy and just so stinking cute!
MINI SEQUIN TRIM
144128 (GOLD) | $8.00 CAD
(also available in Black & Silver)
You may be seeing a trend here. Another "mini"!! I heart sequins, but make them a mini and my heart sings!
EMBOSSING PASTE
141979 | $10.75
I have had this stuff on my Stampin' wish list for ever and I was so excited to play with it! It is easy to use and adds the best texture to your project. You will also need Decorative Masks and Palette Knives to go with it ... you will find those in my online store as well.
WOOD WORDS STAMP SET
Clear 143928 | $29.00
Wood 143925 | $40.00
I love the rooster!!!!! I think because it is fresh and new ... we haven't had a set like this before. I love the scratchy finish of the stamps and I always love a set that has greetings.
WOOD TEXTURES DESIGNER SERIES PAPER
144177 | $12.50
This 6x6 stack of paper is all wood patterns - to.die.for! Over the years we have had Designer Paper that has included one or two wood patterns in the pack. These were always my first used and most loved. Now to have an entire pack of 40 sheets with all wood ... swoon!
So, after all that excitement, I do have a project to share with you, and of course it uses a few of these faves!!
Are you ready to see what my friend Jennifer Frost has on her list?
Thank-you for visiting. Have a creative day!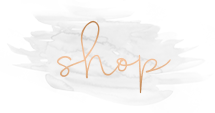 project supply list