Hello everyone! The Global Design Project Challenge this week is a simply beautiful layout! I quickly created this card with a couple of layers and a little bit of watercoloring fun.
Dolce Details
1. I used Shimmery White cardstock to watercolor (it is one of my faves for this technique). I used Crumb Cake Classic Ink Re-fill, and an Aqua Painter filled with water, to do a small watercolor background. Make sure that the watercolor background is approximately the size of the little bear from the Pieces & Patterns Stamp Set.
2. Use a heat tool to dry the watercolor before you stamp the bear with Memento Black Ink. To color the bear - I squished my Crumb Cake ink pad together, while it was closed. This transfers ink to the inside lid of the stamp pad case. Use an Aqua Painter to Blender Pen to pick up the ink and watercolor the bear.
3. To outline the greeting, I used my Sahara Sand Stampin' Write Marker and carefully outlined each letter.
4. Use Decorative Mask and Embossing Paste to add texture around your watercolor image.
Lets talk about these adorable googly eyes!! I used the smallest pearls from the Pearl Basic Jewels and then use a Black Sharpie marker to add the pupil. I love how his little eyes are looking in different directions. They match the dopey look on his face!
See what the rest of the Global Design Project team has created -
click here!
Thank-you for visiting! Have a creative day!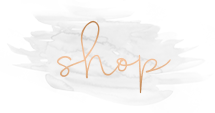 project supply list
shop with me and earn free rewards!
Final days to purchase this stamp set and receive a months worth of free tutorials and interactive fun in September! Join us!
Learn more here.