It has been way too long since I have joined the Fancy Friday Blog Hop! I am so excited to be back for this Holiday 3D hop! This group of past and present Stampin' Up! Artisan Design Team members are mad talented - you are in for a real treat today!
Pizza box gift card holder
Stampin' Up! has these adorable white cardboard Pizza Boxes. They measure 3-1/2" x 3-1/3" x 1" high and are food safe for cookies or treats. If you are a gift card giver, they are also the perfect size for just that.
Cookie Match Box
Hot Chocolate Test Tube
How adorable are these mini test tubes? They are $6.50
CAD
for 12 test tubes measuring 4-1/8" x 5/8" diameter. I filled mine with hot chocolate mix and a few white candy sprinkles, to look like little marshmallows! Adorable!
These three projects will be created at my Stampin' BINGO night coming up in October.
Registration is open and space is still available!
Next on the Fancy Friday Blog Hop is my dear friend
Shannon Lane!
Have a creative day!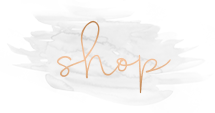 shop with me and earn free rewards
New to the Crafty Carrot - no merchandise purchase necessary!
Subscribe to join us!