I have been been bubbling with anticipation to share today's projects with you! In October,
Wayfair
contacted me to create a blog post using wallpaper scraps!
I have been a Wayfair fan for ages. What is Wayfair?
Wayfair is one of the world's largest online destinations for the home.
"Wayfair offers a zillion things home. With one of the world's largest online selections of furniture, home furnishings, décor and goods, including more than eight million products from over 10,000 suppliers, Wayfair helps people find the perfect product at the right price. Our extensive selection and superior customer service coupled with the convenience of online shopping, make it easier than ever before to find exactly what you want for your home at a price you can afford." - Wayfair
We renovated my stamping space a few years ago and I have one wall that I have intended to wallpaper - for years. This was the perfect excuse to bust out the wallpaper for the wall and to get crafty!!
I started searching for a wallpaper on Wayfair.ca and was shocked at the selection available! Wallpaper has come along way over the years. There is textured paper, paint-able papers, papers with shimmer/ shine, and just about every pattern and style you could imagine. Wayfair allows you to create inspiration boards as you search, I now have a wallpaper board and am dreaming of other walls in my home I can cover!
create greeting cards with wallpaper
I selectively trimmed this piece of wallpaper to have the pattern on the card front, just the way I wanted. Imagine how many cards you could make with the scrap ends of wallpaper from your roll!
I layered the wallpaper with Stampin' Up! cardstock, stamps and embellishments. Scroll to the bottom of this post to see the supply list and shop my online store.
scrapbooking with scrap wallpaper
This scrapbook layout measures 12" x 12". My wallpaper piece is trimmed to 10" x 10". I used a photograph from a recent girls weekend away. Printing my photo in black and white really adds to the color scheme.
Needless to say, I have yet to wallpaper my craft room wall ... but it is on my to do list and I will get that done soon! If you are scrapbooking with you wallpaper scraps, imagine scrapbooking these photographs:
Renovation scrapbook page - before and after pictures of your space
Child's room scrapbook page - pictures of your child or their room
Baby scrapbook page - include pictures of the nursery or your babe!
I blog because I love to create and I love to share what I do. I get such a thrill seeing my projects pop up on my
Pinterest
feed. When people like Wayfair reach out to me and tell me that they have visited my blog, it blows my mind! Just little old me, in little old Edmonton - my projects! Fills my bucket!
So a special thank-you to each and everyone of YOU that follow the Stampin' Dolce blog and social media. Your love, likes, Pins and shares mean so much to me! Muah!!!!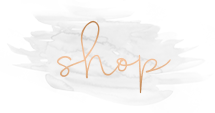 project supply list
shop with me and earn free rewards
PURCHASE THE STAMP SET OF THE MONTH!
new tutorial subscription!