Do you create Valentine Cards? I have to say that I create only four .. one for Arturo and one each for our three kids. That means that I generally skip over the Valentine selection in the Occasions Catalogue. The products are always beautiful, don't get me wrong, I am just drawn to others. Ironically though, I always purchase the masculine, Father's Day, products and I only make one card year for my husband! I may need to rethink my shopping approach!
Dozen's of Stampin' Up!© stamp sets in the Annual Catalogue and the Occasions Catalogue offer images or greetings that can be used for all occasions! Today I paired the Jar of Love stamp set with the Bloomin' Love stamp set to create a Valentine.
The font type and scale of these two stamp sets pair perfectly together.
Jar of Love Stamp Set
Bloomin' Love Stamp Set
This card layout was inspired by this weeks challenge sketch #GDP122 for the Global Design Project.
Visit the Global Design Project here
to learn how you can take the challenge and share what you create!
Thank-you for visiting! Have a creative day!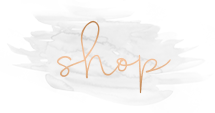 project supply list
online tutorials
Learn more here
shop with me and earn free rewards