A few weeks ago I went to Salt Lake City, Utah and got to spend time with my friend Cindy Schuster. Among many things we had planned that week, two of our goals were to teach me to use Stampin' Blends and the Stamperatus! I am happy to say that we achieved that and as you would have guessed fell in love with both of these new products from Stampin' Up!©.
I colored this flower at Cindy's house, following her amazing tips that she taught me!
Thank-you Cindy for teaching me all about Stampin' Blends!
As you may know, I blog each Monday with the
Global Design Challenge
as a member of their elite design team. For some reason I had thought that this post was scheduled and ready to go! I realized last night that I was wrong! I will be posting this card to the GDP site as a participant this week. Did you know that you can participate too!
Click over to learn more
!
Thank-you for visiting! Have a creative day!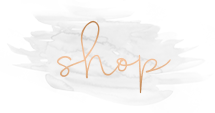 shop with me and earn free rewards
Lean more about this tutorial reward program HERE.