Hello everyone! Today the Fancy Friday team is sharing a blog hop with a color challenge! The June release of the 2018-2019 Stampin' Up! © annual catalogue included a color revamp. To celebrate these new colors, we are showcasing a color challenge today!
First, let me share the new colors with you .... Stampin' Up! has added 21 amazing new colors to the color offering.
Some of the colors may look (and sound) familiar. Favorite, past In Colors have been brought back! In addition, 5 new In Colors have been released (these will be available for two years).
Now with all of those colors, are you not dying to see what the Fancy Friday designers have mixed together for new, amazing color combos?!
Without further adieu, my color combo is ...
I really wanted to challenge myself and use bright colors (I am always drawn to the soft pastels or subtles color collection). After I created this card I laughed out loud at myself ... All I did was take the bright colors and soften them to water color! I have to say that I love, love, love this card - but it was not what I had set out as my goal.
I decided to use the same concept and create two more cards. This time adding the bright colored cardstock, that I had intended to showcase for my color combo. I think these next two cards are a good marriage between adding a pop of that color and keeping a classic Krista look.
The
Follow Your Dreams Bundle
was hands down my favorite new release in the catalogue. It was at the top of my "must have list" and I have had the best time using it. I know that you will see more inspiration in the future from me with this stamp set and framelit set!
Are you ready for more amazing color combos??!!!
Thank-you for reading! Have a creative day!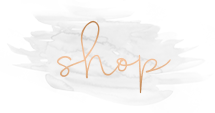 project supply list
shop with me and earn free rewards