You may see elements of this card that will remind you of other projects that I have recently blogged. When I am designing, I have a little pile of rejects, things that I have stamped or cut that did not quite fit with the final project. I can never bring myself to throw these away, and I often create a card with them. Today is one of those cards.
It feels like every time I look over the 2018-2019 Stampin' Up! Catalogue, something new jumps out at me. Does that happen to you? I have used the Rose Metallic Thread here ... I just noticed that it was a new color offered for the thread! Beautiful, right?!
The layout of this card was inspired by the Global Design Project challenge #GDP152:
Click on the photo above to link over to the GDP to learn about our weekly challenges and how you can play along with us!
Thank-you for visiting! Have a creative day!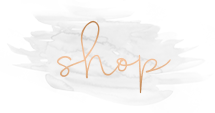 Project supply list
shop with me and earn free rewards
Shop or subscribe to earn weekly project tutorials in September.
Learn more here.