Hello Fancy Friends!
Today we are hopping with this color combo! It makes me feel so boho ... how does it make you feel?
Ironically, my card today is not boho at all!
As I was creating, I started using these bold colors but I just could not come up with something that I loved. My style tends to be softer, so I cheated and "stamped off" the ink to create a lighter shade of the challenge colors.
After I was satisfied with this card, I decided to use my rejected pieces from the cutting room floor to create a second birthday card.
Dolce Details
During my process, I invented a new technique - Double Embossing
1. Emboss Smoky Slate Cardstock with the Polka Dot Basics Embossing Folder and the Big Shot
2. Remove the Cardstock from the Embossing Folder
3. Flip the Cardstock over
4. Run the Embossing folder through the Big Shot a second time
In the end, I still am not over the moon about the bright card, but I thought it was worth sharing anyway! If for anything, just to brag about my new technique!
Keep hoping with us!
Thank you for visiting! The Fancy Friday is here the last Friday of each month with a new blog hop. Be sure to come back and see what we are creating in October.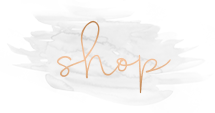 project supply list
shop with me and earn free rewards
Learn about our tutorial program here!