The 2018 Holiday catalogue is here and it is bursting with all new products that will give you all of the seasonal feels!
You are going to LOVE the Dashing Deer Bundle featured on page 9. In the month of September, we are giving a package of Designer Series Paper to coordinate this bundle - FREE!
This Designer Series Paper is a limited time, exclusive product!
Paper is available only in the Month of September and will not be available again.
Merchandise orders of $300, or more, qualify for the FREE Dashing Along paper promotion.
Orders can be:
- A customer order of $300
- A group of orders, totaling $300
- A workshop or private class group of orders, totaling $300
$300 is the Merchandise value required to qualify, before shipping and tax calculations.
If you are in Canada and would like me to mail you a copy of this amazing catalogue, please drop me an email kristafrattin@yahoo.com!
Have a creative day!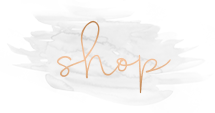 shop with me and earn free rewards
Earn Video Tutorials when you shop with me or
subscribe with the Crafty Carrot Co.