To love what you do, and share what you love .... a statement that Stampin' Up!© demonstrators hold dear to their hearts. I stamp and create because I love what I do. I share what I love because I love what I create. When people reach out to tell me they love what I create it always warms my heart.
To CASE means to Copy And Selectively Edit ... this week the
Global Design Project Challenge
is to CASE ...
me,
to create something that my style, or one of my cards, has inspired you to create!
To CASE myself, I decided to create a card using the same layout as the card shown in the challenge graphic. I used the
Dashing Deer Bundle
from Stampin' Up!
©
- I am so in love!
I am so excited to see what the rest of the designers at the Global Design Project have created to CASE my card.
Click here to see
!
Thank-you to everyone who loves what I do, comments and likes and, of course, CASE's my work!
Have a creative day!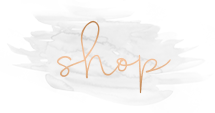 project supply list
shop with me and earn free rewards
Shop or subscribe with me and earn four, exclusive, online tutorial videos