This week, Stampin' Up! demonstrators from all over the globe are heading to Orlando for the Stampin' Up!'s 30th anniversary conference. If you have been a Stampin' Dolce follower for a while, you will know that I am always the first to attend these amazing events.
Sadly, this year, I will be staying home. I am already seeing social media posts from my demonstrator friends that they have arrived early and are taking in the theme parks. There is a huge level of FOMO happening (fear of missing out), but it just wasn't in the plans this year.
After heading back to work a year and a half ago, I need to be careful with my vacation days as I only get two weeks a year. I am a believer in work/ life/ family balance and I want to save those vacation days for when I can take a trip with my family. So, I will be sitting this one out and watching over the internet this week! (There may be chocolate involved while I watch and eat my feelings).
To celebrate this milestone at Stampin' Up!, my designer friends and I at the
Global Design Project
are sharing projects with the 30 anniversary theme!
Did you know that you are always invited to take the weekly
Global Design Project Challenge
? Learn all of the entry details
here
.
Thank-you for visiting! Have a creative day!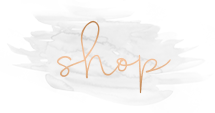 project supply list
shop with me and earn free rewards
Customers and Subscribers will have access to
weekly video tutorials, featuring the "PS You're The Best" Stamp Set.
Shop or subscribe in November and December to qualify.