One of my co-workers is getting married this weekend coming up and I volunteered at the office to make a group card. Making a wedding card is one of my favorite things to create.
I always use the wedding color scheme for a wedding card. The wedding invitation will tell you the colors that they have chosen, but in this case, I just sent the bride a quick text to ask her colors. They are grey, black, white and rose gold - classy and elegant!
I put on an Amazon Music acoustic love song play list on and set out to create this weekend. You can't help but to feel love and happiness when creating a wedding card. It reminds me of the day that I married Arturo and makes me so sentimental. I even found myself gazing at my wedding rings (barf, right?!).
dolce details
I created an over sized card, to fit a letter size envelope. A "typical" paper crafters card in North America is 4-1/4" x 5-1/2". This card front measures 4" x 9". This will give lots of space of everyone in our office to write a note to the bride and groom. To create this size of a card, cut Thick Whisper White cardstock to 8" x 9". Be sure to score at 4" down the center for a nice, crisp fold.
The two layers of "white" on this card are Shimmery White Cardstock. This is my fave paper to watercolor on. You will find this color falls somewhere between Whisper White and Very Vanilla. I only watercolored on the very front layer, but I wanted it to match the layer behind, so I used Shimmery White for both.
When we got married, nearly 16 years ago, we had wedding invitations that were 4" x 9"! I ordered letter size silver envelopes at the time and still have some left! This envelope coordinates perfectly with this wedding card.
My wedding card was inspired by this weeks Global Design Project challenge #GDP176. I was inspired by the watercolor in Steffi's card and the black cardstock words with white ink.
The talented design team at the GDP are sharing their creations, plus, our followers from around the world will be posting their projects all week long. Come visit for some serious inspiration!
Click here
to visit the
Global Design Project
.
Thank-you for visiting! Have a creative day!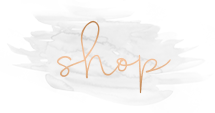 project supply list
shop with me and earn free rewards
Stampin' Dolce customers receive free access to the VIP video tutorial group,
The Crafty Carrot Collective. Shop with me in February for access
to the "Geared Up Garage" weekly tutorials in March.