Friendship is a beautiful thing. Think of all the friends you have made over your lifetime. Each person that has become your friend, has played an important part of your story. Sometimes friends come in and out of our live. Sometimes they stay. But all of those people have impacted your life.
When my Gramma Rita passed in November, my bestie brought me flowers to work. They had the most beautiful lilacs in the arrangement. The smell of lilacs in February (the dead of winter) was amazing. Friendship and lilacs inspired my card for this weeks
Global Design Project
.
My stamp clubs created this card in March. I offer my stamp clubs the option of creating cards or a scrapbook layout. Here is the scrapbook that included techniques and elements from the card above. I went to print off photos to add to the layout by my phone needed an update, then I had to download the photos to the computer. Arg. What a painful process. Usually I am on top of transferring my photos. When you do it weekly or bi-weekly it is quick, but when you have a couple months worth, it bogs down and takes forever! Long story short ... I am sharing the scrapbook layout, sans photo.
Visit the
Global Design Project
to see what the rest of the design team has created, and what are followers are sharing, this week to CASE Allison.
Thank-you for visiting. Have a creative day.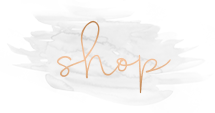 project supply list
shop with me and earn free rewards
Shop with me and earn weekly video tutorials
in April, featuring the Sunny Days Stamp Set.
(Subscriptions also available.
Click Here
)