It is a big week my friends - the last week to shop from the 2018|19 Stampin'Up!© Annual Catalogue and the 2019 Occasions Catalogue! Many items are on the "last chance" list and will not carry over to the new catalogue coming on June 3, 2019. Items are available while supplies last, shop my online store before your favorites sell out!
Nearly everything on my projects today is are the "last chance" list, sad but true.
last chance list
Wood Words Stamp Set, oh, how I will miss you!!! I wish that I could pick a favorite retiring item from these, but I would have to say that I love almost all of them equally! (Full disclosure, I did not use a lot of Tranquil Tide over the last two years).
The Wood Crate Dies coordinate with the Wood Words Stamp Set to cut out the rooster, heart, star and circle. In addition, the crate die allows you to easily create adorable little containers. Here, I made the crate to hold my note card. You could add a small chocolate or treat to the crate, or gift as-is.
My projects today are for the Global Design Project Challenge #GDP191 - Bees, Birds & Butterflies.
Each week, my designer friends and I at the Global Design Project issue a challenge to all of you! Stamp along with us and submit your projects on our site - Click Here!
Have a creative week everyone!!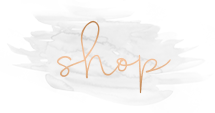 project supply list
shop with me and earn free rewards
Earn free weekly video tutorials!
Shop with me, subscribe or join my team.