CASE = Copy And Selectively Edit
I have Copied the layout of my sample card in Challenge
#GDP208
. You will see the similarities with the layers, the orientation of the punched elements and the round punch used for the greeting.
You may recognize elements from recent cards on the Dolce blog. These all came from the cutting room floor, rejected bits and pieces from recent projects. Check out the supply list at the bottom of this post to see the Stampin' Up! products used.
bonus card
My CASE inspiration for this project was the Balloon punch ... see you can be inspired and CASE almost anything from a project!
I am so excited to see what the rest of the Design Team has created this week and to see what our followers share.
Visit the Global Design Project HERE
.
Thank-you for visiting! Have a creative day.
Project Supply List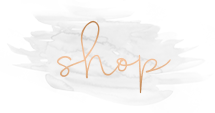 shop with stampin' dolce & earn free rewards
Shop | Subscribe | Join
My customers, demonstrator team members and our Crafty Carrot subscribers
receive access to our October exclusive program - A Crafty Carrot Christmas Collection!!
Learn more here