The Global Design Project Challenge #GDP212 is to CASE this card, created by Manuela Geiswinkler. I was instantly inspired to use the Brightly Gleaming Foil Elements.
Brightly Gleaming Foil Elements 150431
The package of Brightly Gleaming Foil Elements includes 50 pieces - stars, springs and ornaments, in laser cut copper foil paper.
Card inside
Visit the Global Design Project to see the gallery of projects from the rest of the design team and our followers. If you are stamping this week, play along! We would love to have you join us!
Thank-you for visiting! Have a creative day!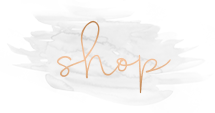 shop with me and earn free rewards
SHOP | SUBSCRIBE | JOIN
and receive access to the Crafty Carrot Collective
November online tutorial program.
upcoming events