Elegant and romantic cards are my favorite style to make. Pearls, diamonds, lace, ribbon, textures and lace ... swoon!
Lets talk ribbon ... check out this Peekaboo Peach Ribbon., it actually comes wrinkled! The Pool Party Ribbon has a shimmer to it and I am dying over the new Mini Sequin Trim in Gold.
Be sure to join the
Global Design Project
in one week, we will be celebrating our 100th challenge! I can not believe that I have been designing with this talented team for 100 weeks already! That is a lot of crafting! Have you joined us and played along? Everyone is welcome, just take the challenge, create and share a picture over on our website (
learn more here
).
Wishing you all a beautiful week.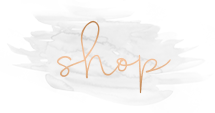 project supply list
Not all projects used on my projects are noted in the supply list.
I posted this blog from the cabin and was listing the supplies by memory! oops!
shop with me and earn free rewards
Purchase the stamp set of the month with the Crafty Carrot Co. and earn our August
weekly PDF tutorials and videos - free!