Hello everyone! Welcome to the December Fancy Friday Blog Hop! This blog hop is made up of award winning Stampin' Up!© Artisan Design Team members - past and present. We hope you are ready to be dazzled! This month our hope theme is "Mixed Metallics".
My monthly, in studio, stamp clubs get treated to a Christmas party each december. I used the Year of Cheer suite featured on page 36 and 37 of the Holiday Catalogue from Stampin' Up! to decorate my table and make little party favors for my guests.
A trip to Dollarama made my holiday table come together at a great price. I purchased the metal pedestal plages for just 4$ each! Adding Designer Series Paper to the top made them match my decor perfectly. All I did was trace the platter to the backside of the Designer Paper and cut out with scissors. I made sure that I was cutting "inside" the traced circle so that it was small enough to slip in the platter top. The best part is that I can just replace these papers if I use them again for another party with a different theme!
The metallic garland all came from Dollarama. They were available in Silver, Gold and Champaign Champaign is this year's "it" Christmas color ... did you know that there is new 12x12 Champaign Foil Sheets in the Holiday Catalogue? We should not be surprised .. Stampin' Up! is always on trend!
Although this garland looks beautiful with the Year of Cheer Designer Series Paper, I am afraid that I will never be able to fully clean all of the glitter dust from our home! What a mess!
If you follow the Stampin' Dolce blog and social media (find links to follow me in the sidebar >>), you will know that I am #obsessed with reindeer this Christmas! I found these plastic clear reindeer at Dollarama! Aren't they perfect! I think I paid under 2$ each!.
Have you ever thought of using
12x12 Designer Series Paper
as a placemat? I love how it tied the table all together. Some of my customers were a little nervous to slop on the paper but overall we did great. I think I was the only one who made a mess! I will upcycle the paper for projects and the one that I dripped on can be used, once I trim the stained piece off of it.
I filled my treat containers will yogurt covered, snowflake, pretzels! They look so festive through the
Acetate Card Boxes
. Originally I had set out to use shredded paper bag fill in the box with the pretzels, but then I had the idea to use coconut. It kinda looks like snow and is super adorable (and edible!)
You can emboss these
Acetate Card Boxes
with the
Big Shot
and a
Textured Impression Embossing Folder
! Just sandwich one face of the box into the embossing folder and drive through the big shot as you normally would with an embossing folder.
Thank-you for following us in 2017! We look forward to creating for you in 2018!!! Merry Christmas and Happy New Year to you, our Fancy Friends!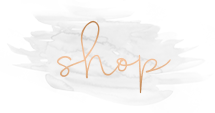 project supply list
shop with me and earn rewards
When you shop online with me in December, you will receive tutorials in January with
the Crafty Carrot Collective!
Learn more - Click here.