Dolce Details
CASE - Copy And Selectively Edit.
I CASE'ed Steffi's long skinny card size for starters.
CARDBASE:
Cut Cardstock to: 11" x 3-1/4".
Score at: 5-1/2"
This size will still fit in our standard medium envelope size, it is just thinner than our traditional cards we create here in North America.
I also also to CASE Steffi's layout and watercolor design. A CASE challenge is always fantastic to follow. I had a sneak peek at the rest of the GDP Design Team creations this weekend and I can say that all of us chose something different to take from Steffi's card to CASE.
Click over to our GDP site to see!
Have a creative day,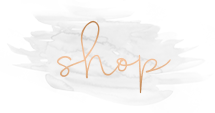 project supply list
shop with me and earn free rewards
Earn free video tutorials when you shop with Stampin' Dolce.