Welcome to the November Fancy Friday blog hop! We are a group of past Stampin' Up!© Artisan award winning demonstrators, that come to you each month with a blog hop that will wow you! This month we have welcome new members to our design team! Be sure to click through and see what we all are creating!
This month, our theme is "My Christmas Card". We want to share the Christmas cards that we are creating to send to our families and friends. Confession ... I am terrible at sending Christmas cards!!!! *gasp*.
Years ago, when Stampin' up!© had digital scrapbooking software, I started to create a family newsletter that I sent. I have hung onto that tradition and still manage to get over 100 letters sent each year. I will be gathering my photographs this weekend and journal our year so that I can mail them in about a weeks time. Thankfully, Canada Post ended their strike this week and our letters will actually get delivered!
The odd thing with all of this, is that I still create dozens of Christmas cards each year as I teach classes and events. The sad part is that most of them are collected in boxes labeled "Christmas Cards". I have decided this year that I am going to bundle these cards in acetate card boxes and give them as teacher gifts!
Here is a card that I have recently created and will be tucking in the teachers gift boxes ...
Because I feel like I am not inspiring you to send Christmas cards, I thought I would make up for it by sharing another Christmas card that I created at a stamp club event in November.
Originally, this was the card that I was going to share with you today ... but then I realized that some of these beautiful products are
only available until 11:50PM MST, November 30, 2018
!
Showflake Showcase - Limited time product offer
This velvety soft snowflake was created with
Stampin' Up!© White Velvet Sheets
that were a part of the Snowflake Showcase promotion. These sheets sold out very quickly and are no longer available. I still wanted to share this card, just in case you were one of the lucky ones to get some!
For those of you that do not have the White Velvet Sheets, I created a second alternative with
Campaign Foil Sheets!
Comment below and tell me - do you send Christmas newsletters like I do?! I just love sitting down each year to write ours and think back on all of the things we have done and experienced! I also love receiving them ... it gives me a window into the world of those that I do not get to see as often as I like!
Continue hopping with us!
Thank-you for visiting! Have a creative Christmas-y day!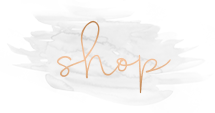 project supply list
shop with me and earn free rewards
Shop or subscribe with me and you will earn access