This past weekend I had my annual Christmas Cards and Cocktails event. I look forward to this every year! I design and prep three different cards and my customers come and create as many as they like. We sip on festive cocktails and enjoy the night together. It always amazes me how many cards we can create in just one night!
card no.01 - snowflake wishes
card inside
card no.02 - chalkboard greeting
card inside
card no.03 - whiteout christmas
card inside
card no.04 - tartan joy
card inside
My intent when I design cards for this event, is to keep them simple, with very little big shot work. This makes it easy to make multiples.
Hope these have inspired you get stamp your Christmas cards! Have a creative day!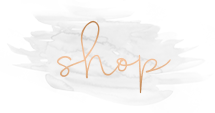 shop with me and earn free rewards
Shop or subscribe in December to have access
to the Crafty Carrot Co.'s January online classes!